Data Management and Integration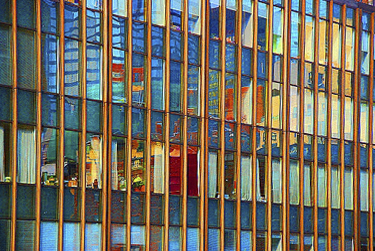 Experts and business executives have maintained over time that data is a critical and important resource that must be carefully managed.
Use of Data Management disciplines increases the probability of reaching important company objectives, including reducing the cost of collecting and dispersing data, monitoring data quality, providing expertise in process improvement, defining corporate data dictionary content, offering a trustworthy data foundation for Business Intelligence and analysis of data content, and ensuring compliance with data reporting laws and regulations.
The CCG Data Management and Integration organization works with our clients to address and accomplish these objectives by maintaining highly skilled data professionals using data management best practices that offer business and technology solutions in the various domains of data management.
Specific Competencies
Data Governance provides for establishing the policies, authorities, organizations, standards and related processes to manage data as an enterprise asset.
Data Architecture and Integration provides the design/master blue print for enterprise data structures and the infrastructure guidelines that enables management and accessibility of enterprise data.
Data Quality Management provides for the definition and delivery of the initial and ongoing mechanism that ensures only accurate, valid, consistent, current and complete data is presented to the users of enterprise data.
Meta-Data Management provides planning, implementation and control activities for providing easy access to meta-data information such as data definitions, data formats, business rules, data quality edits, impact analysis domains and supply chain artifacts, across the enterprise.  
Data Development provides the development and documentation of data requirements, logical data models, physical data models, data base structures, data integration frameworks, data access models and data migration roadmaps.
Database Management provides the planning, design, implementation and maintenance of the physical environment that receives, manages, and presents the data assets.
Data Warehousing provides the planning, design, and implementation of the mechanism that organizes and presents the enterprise data by functional area (sales, underwriting, etc.), or some other business defined view, to support business intelligence reporting.